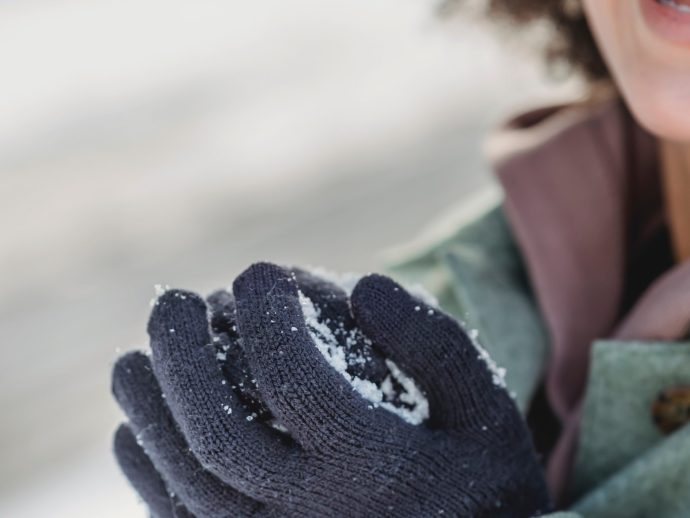 The winter blues and holiday stress. Pesky colds and seasonal flus. Eggnog and gingerbread overindulgence. As the weather changes, our health risks change, too. Here's how to keep your health high when the outdoor temperatures drop.
1. Lighten up your mental health on cold, dark days
Approximately 18 percent of us experience mild or severe seasonal affective disorder (SAD). This form of depression is triggered by the lack of sunlight in the winter.
But feeling a bit blue can also be compounded by other factors, according to psychologist Dr. Bruce L. Thiessen, such as loneliness during the holidays or financial stress when gift shopping. Thiessen recommends three proactive ways to lighten your mood.
"There'll be occasional warmer, sunnier days in the forecast," Thiessen says. "Make the most of each one, planning outdoor activities in advance."
Light therapy boxes may help combat SAD. Thiessen also recommends finding ways to brighten your home, such as cheerful paint colors or holiday lights.
"Create a 'sunshine playlist' of cheerful songs," suggests Thiessen. Music helps us cope with stress, depression, and anxiety.
2. Unwrap better nutrition
In the winter, studies show that people may eat fewer fresh fruits and veggies, overindulge in unhealthy foods, and crave carbohydrate-rich snacks and meals.
It's also known that our circadian rhythms affect hormones such as leptin that stimulate our appetite and hunger cravings, with sunlight (or lack thereof) having a big influence on these rhythms. These dietary changes and lack of sun can create nutritional deficiencies.
Dr. Yelena Deshko, a naturopathic doctor, recommends focusing on the following supplements in the winter. Remember, always chat with your health care practitioner before taking a new supplement.
"Your body doesn't store it and needs constant dietary top-ups," says Deshko, noting that winter factors such as stress or a cold may increase the amount of vitamin C you need.
"The vitamin D you stockpiled during summer is often depleted by winter," she warns. Talk to your health practitioner about your vitamin D levels, and visit your local natural health retailer to choose a supplement that's right for your needs.
"The importance of B vitamins cannot be overstated—they're involved in virtually all bodily processes and are essential for metabolism, energy, memory, and healthy skin, to name a few," explains Deshko. "Adding a daily full-spectrum B-complex, specifically around the holidays, may help ensure optimal health."
3. String lights without high-strung stress
The winter season can feel stressful for many reasons, whether it's uncertainty about the new year, or the chaos of juggling holiday festivities and your family's schedule. It can also trigger many emotions.
"Try exercise," suggests licensed clinical social worker Iris Waichler, MSW, LCSW. It's one of the most effective—and most recommended—ways to manage stress because it releases feel-good hormones.
By Joshua Duvauchelle