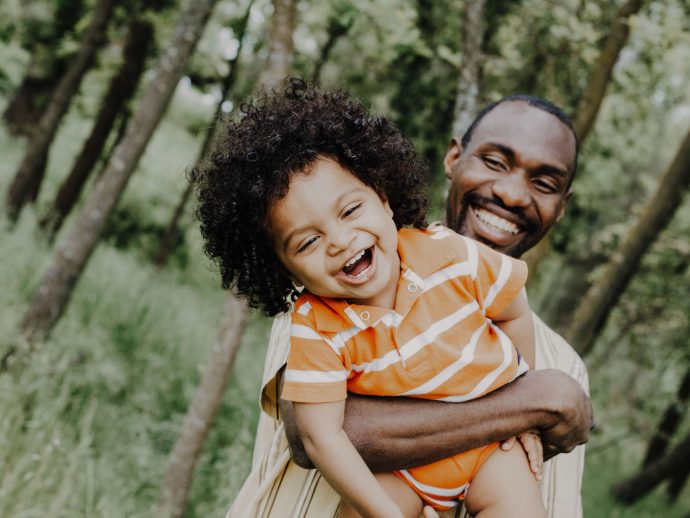 Navigating uncertain times is no small feat, especially for parents who are concerned about how to keep their kids happy and safe. Measures such as school shutdowns, frequent handwashing, and physical distancing that were (and, in some cases, may still be) in place to protect against COVID-19 have also contributed to a fair bit of worry among parents and kids alike.
While there isn't sufficient data to recommend natural treatments for this particular viral strain, take heart in knowing there are ways to naturally support your child's immune system so that it's stronger and more resilient against infections that might come their way, including those caused by seasonal cold and flu viruses.
Please do not touch
The best defense against infection is to avoid exposure to germs in the first place. While research continues into the behavior and spread of this coronavirus, the current understanding is that one contracts the virus by inhaling respiratory droplets or by contacting infected surfaces and then touching oral, nasal, and eye mucous membranes.
At home, the most contaminated surfaces tend to be doorknobs, the fridge handle, the TV remote control, and bathroom faucets. Pay particular attention to items that your child handles often, including toys and touchscreens, and ensure that they're frequently and thoroughly cleaned.
Green cleaning
Clean surfaces with natural disinfectants such as hydrogen peroxide and oxygen bleach (liquid). Make your own all-purpose cleaner by combining 3/4 cup (180 mL) hydrogen peroxide, 1/2 cup (125 mL) white vinegar, 1 tsp (5 mL) liquid castile soap, 2 cups (500 mL) water, and 20 drops tea tree oil or other antimicrobial essential oil.
Wash hands with soap rather than sanitizer when at home, because soap dissolves viral fat membranes. Liquid castile soap is natural and eco-friendly.
Poking holes in picky eating
Deficiencies in immune-modulating micronutrients (including B vitamins; vitamins C, D, and E; iron; zinc; and selenium) impact the susceptibility of a host to infectious disease and alter the course and outcome of infection.
Particularly for picky eaters, eating food sources of these nutrients may not be enough; in this case, a multivitamin with minerals may be helpful.
Exercising immunity
Physical activity has myriad health benefits for children and teens, including improving cardiovascular health, promoting positive self-esteem, and reducing depression and anxiety. Moderate-intensity exercise has been found to enhance the immune system.
Experts recommend that children accumulate at least 60 minutes of moderate- to vigorous-intensity physical activity on six or more days per week.
Keeping spirits high
If your child continues to ask about COVID-19, they might be seeking assurance from you to manage their anxiety. Do your best to explain the situation without creating unnecessary fear of germs, mistrust of others, and worries about the future.
Chronic stress can affect immune function, so managing their stress by playing, creating, exercising, meditating, and talking with your child is one of the best ways you can support their well-being.
Written by Cassie Irwin, ND